Welcome to Aquasana Europe
A very warm welcome to the official Aquasana Europe website. 2015 is a very special year for Aquasana Europe as we celebrate 10 years and 30,000 happy healthy customers all across the UK and Europe.
In 1999, Aquasana products were designed in the USA on the premise of making healthy drinking and bathing water easily accessible. Founder Charles Strand's inspiration and vision came when he realized his infant son had a respiratory sensitivity to undetected chlorine in the family's tap water.
After testing multiple products, he discovered his son's ailments only subsided after using a homemade filter that was fit to a shower head during bath time; thus the first Aquasana water filter was conceived. More than a decade later, with hundreds of thousands of shower filters sold and multiple patents held for water filter technology, Aquasana offers a full line of water filter products for the home, including countertop and under counter drinking water filters, shower filters and whole house filtration systems.
Aquasana's mission is to make whole-body 'water health' as easy, accessible and economical as possible. Aquasana drinking water filters strip out more than 99% of the chlorine, lead, herbicides, pesticides, industrial solvents and cysts found in tap water while preserving its healthiest elements, which include calcium, magnesium and potassium.
Aquasana shower filters remove nearly double the amount of chlorine required for certification without sacrificing shower height or water pressure. Aquasana whole house filters remove 99% of chlorine from a household water supply and can also be customized to tackle customers' specific water challenges. The filters produce the healthiest and best-tasting water available.
We have offices in London and our products are stored in our state of the art warehouse near Gatwick Airport in London for the quickest possible UK and Europe dispatch.
We offer Free Next Day UK Courier Delivery on all orders over £100! All orders placed on our website before 2pm will be dispatched on that day for a next working day delivery!
Meet the team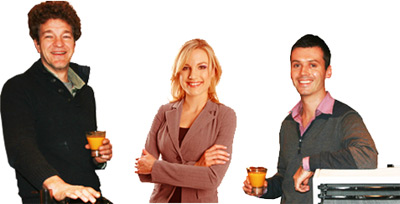 Eric is a raw foodie when not gracing us with his knowledge of water filters and raw food cooking Eric can be spotted hiking with his dog Murphy or sailing along the Scottish coast.
Ensuring all orders are dispatched on time and the warehouse is kept in tip top order Alison keeps her energy by cycling, swimming and practising yoga.
Looking after our London office is Liam, an avid marathon runner Liam can been seen clocking up the miles in Regent's park or exploring unchartered waterways in his Kayak.
For expert advice about our products don't hesitate to email us at support@aquasanaeurope.com or call us on +44 (0) 208 0995178.
Kind regards
The Aquasana Europe team.